Alright — so the title is a bit bold. It may seem like click bait, but it's true. I wanted to share it to drive discussion / engagement around my product(s) and I'm saying that upfront so you can read this article through that lens.
Here's an example of a suggested trade on March 21, 2018:
YTD I'm still killing the #markets thanks (in part) to my web app:https://t.co/zz0YWgeMFF

Still #AMD at around $20 by EOY – buying more! #cryptocurrency #StockTrading #Stockstowatch pic.twitter.com/7zGIWITGDe

— Austin Walters (@AustinGWalters) March 21, 2018
Then on December 4, 2018 (from NASDAQ):
AMD's price today – $21.36 (yearly high $32.78)https://t.co/zz0YWgwo4f https://t.co/CSWvGRVCVC

— Austin Walters (@AustinGWalters) December 5, 2018
December 6, 2018 (from NASDAQ):

Before I discuss more about the results – lets discuss the why and how.
The Method
First – how the system works.
In July 2013, I wrote a brief (and vague) article mentioning that I believe I identified an investment strategy which should provide superior results. In the article, I mentioned I should have a prototype out by September 2013 – which I did. I tested it without touching it from 2013 to 2016, when the system needed to be rebuilt. I rebuilt it in 2017 – 2018, and retooled a lot of the work for enterprise called Metacortex, the investment advising platform has been dubbed projectpiglet.com.
My insight (which I'm sure others have contemplated) is that twitter was / is mostly noise and there needs to be a way to filter said noise. My method, is something I call ExpertRank. Essentially, it's a way to rank content based on the expertise of the author. This typically works well-ish, but is still very prone to manipulation by the author. For example, if you take a look at the top stories on Yahoo News an alarming portion of the articles are what we call "native advertising." I discuss this at length in my article 3 Reasons Mainstream News is Awful.
So, ranking content based on the author of the content is minimally valuable. What is valuable is how perceived experts interpret said content. How the content is perceived will impact market trends, aka do experts believe it or do the masses believe it.
Also, if this sounds like a search engine (a way to rank content), it is! One that I think is better than current search methods (checkout hnprofile.com for a demo).
Surely You're Rich!
Let us pause for a second – why am I sharing this?
Although, this is the fifth year in a row I've made >100% year-over-year returns. I always take my money out every year, pay off some student loans, then reinvest my tax return — so I'm not making tons of money. In fact, it's pretty much only paying for itself at this point.
Why do this? There's no guarantee this will continue to work! I have no illusions that this will forever work and will not change in the future. I've tried to be as critical as I could, even researching and analyzing any faults in the current testing (such as backtesting) methodology:
Even with my own criticism (and at times skepticism), it does appear to work. Which is why I am sharing. I'm primarily focusing on the enterprise with the Metacortex Platform, where I think there is a much larger potential upside. However, if someone is interested, I'd be happy to help set them up or come to some other terms. So…
If you're interested in working with me or licensing my system. Please, contact me.
If you're interested in the backtesting results, check them out: Backtesting Our 100% YoY Profit Generating Strategy
Live Trading Examples (past 3 years)
One thing I've been doing is honing the system, the other has been building a track record of success. Obviously, I have all the trades (for taxes), however the images below show you how my investments have been going. For the past 3 years (since I rebuilt the system), I've been primarily using the platform and have kept meticulous records. Prior to that, my trades were a mix of platform suggestions and my own considerations. Now, it's by far platform suggestions.
Investments: 2018 – ~200%
In 2018, I have multiple accounts and multiple asset types, so one unifying graph is difficult without effort. With that in mind, I'll just focus on my Robinhood account.
In my ProjectPiglet.com blog do some [profitable]
cryptocurrency trades
, early in the year. In addition, the lead algorithmic picks for 2018 were: AMZN (sold at ~$1800, told to invest in AMD, which doubled, then sold), AMD, LTC, PYPL.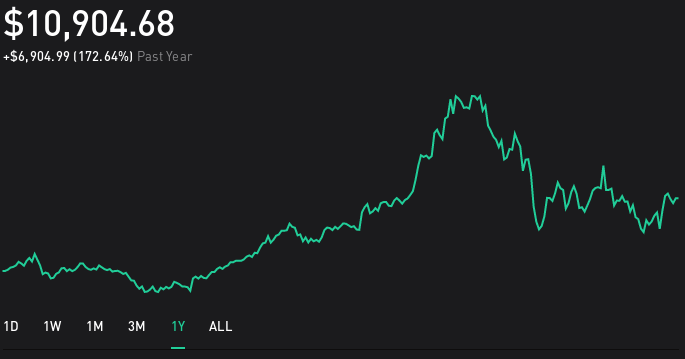 In October, I was up some 500%. The system recommended I sell (as I don't let it auto trade). Mostly due to me busy at the time I ignored the sell warnings, regrets…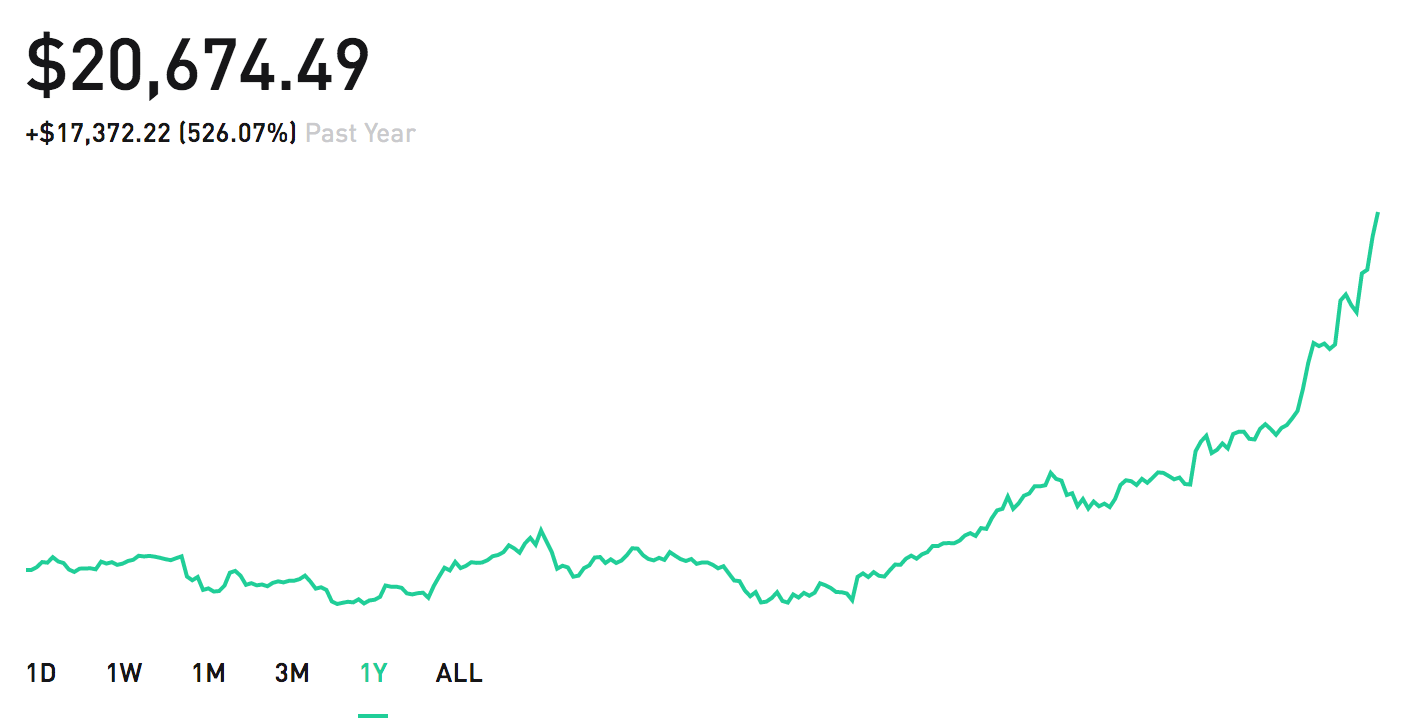 Investments: 2017 – ~350%
I don't have any overarching charts, unfortunately. However, I did make a considerable amount from cryptocurrencies & stocks. Specifically, AMD, TMUS, AMZN, Litecoin, Ethereum
Example Ethereum investment: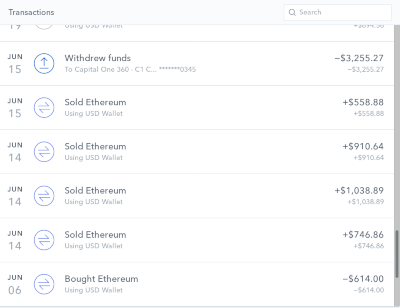 Investments: 2016 – ~120%
Again, unfortunately, all I have in terms of an image from Mint.com (TradeKing was sold, and I close my account). I didn't have cryptocurrencies up, nor was the system up for the entire year. That being said, the investments were: AMD, DFS, TMUS, LTC, RDS'A, HEB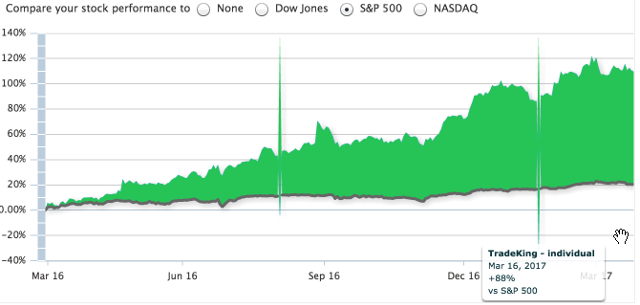 One final thing, the way the system works is tracking millions of users online. One key component is "true identity", I've tested it and don't need it for stock trading. However, just to show it's been tested, I turned it on to make a point:

If you'd like to see the backtesting results, check them out: Backtesting Our 100% YoY Profit Generating Strategy